Jesse Fell & Abraham Lincoln
Est. 1830s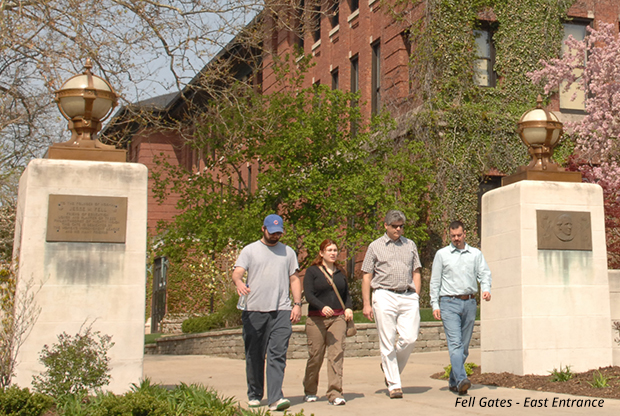 Jesse Fell founded both the Town of Normal and Illinois State University
Abraham Lincoln drafted the bond and bill of sale documents for the property that would become the University
The Founding
The Friendship

Two men who shaped history

It's probably not an exaggeration to say if Jesse Fell and Abraham Lincoln had not met, Illinois State University wouldn't exist. The pair roomed together in the 1830s in Vandalia—then Illinois' capital. Both lawyers, they shared a mutual interest in education and connections to the booming railroad industry. Fell, considered founder of the Town of Normal and the University, asked Lincoln to represent the board proposing the school. Lincoln agreed, eventually drawing up the bond and bill of sale documents for property that became the campus.

The Politician

Continued support beyond Illinois State

Lincoln delivered his famous "Lost Speech" in Bloomington's Major's Hall in 1856, just a year before the University's first-ever classes were held in that same building. Fell is credited with convincing Lincoln to participate in the famous Lincoln-Douglas debates in 1858. Fell also persuaded Lincoln to write the short autobiography that earned him enough name recognition to earn the Republican Party's nomination for president in 1860. Lincoln's other Bloomington-­Normal connections made an impact as well. When the Civil War broke out, University President Charles Hovey asked to lead a regiment. Lincoln obliged, placing Hovey over the 33rd Illinois Infantry, the group of University student and faculty volunteers that would become know as the "teacher's regiment". In 1862, Lincoln appointed Bloomington's David Davis to the U.S. Supreme Court, where he presided until 1877.